The state of Arkansas is so beautiful when you take the time to indulge yourself in all its natural beauty. No one ever wants to waste a day with beautiful clear weather and perfect temperatures, but people may not realize what options they have. If you are a big nature person and love to just take in all of what nature has to offer, then we have some great ideas for you. Arkansas never fails to live up to its given name of The Natural State, so here are some ways you can enjoy a day outside!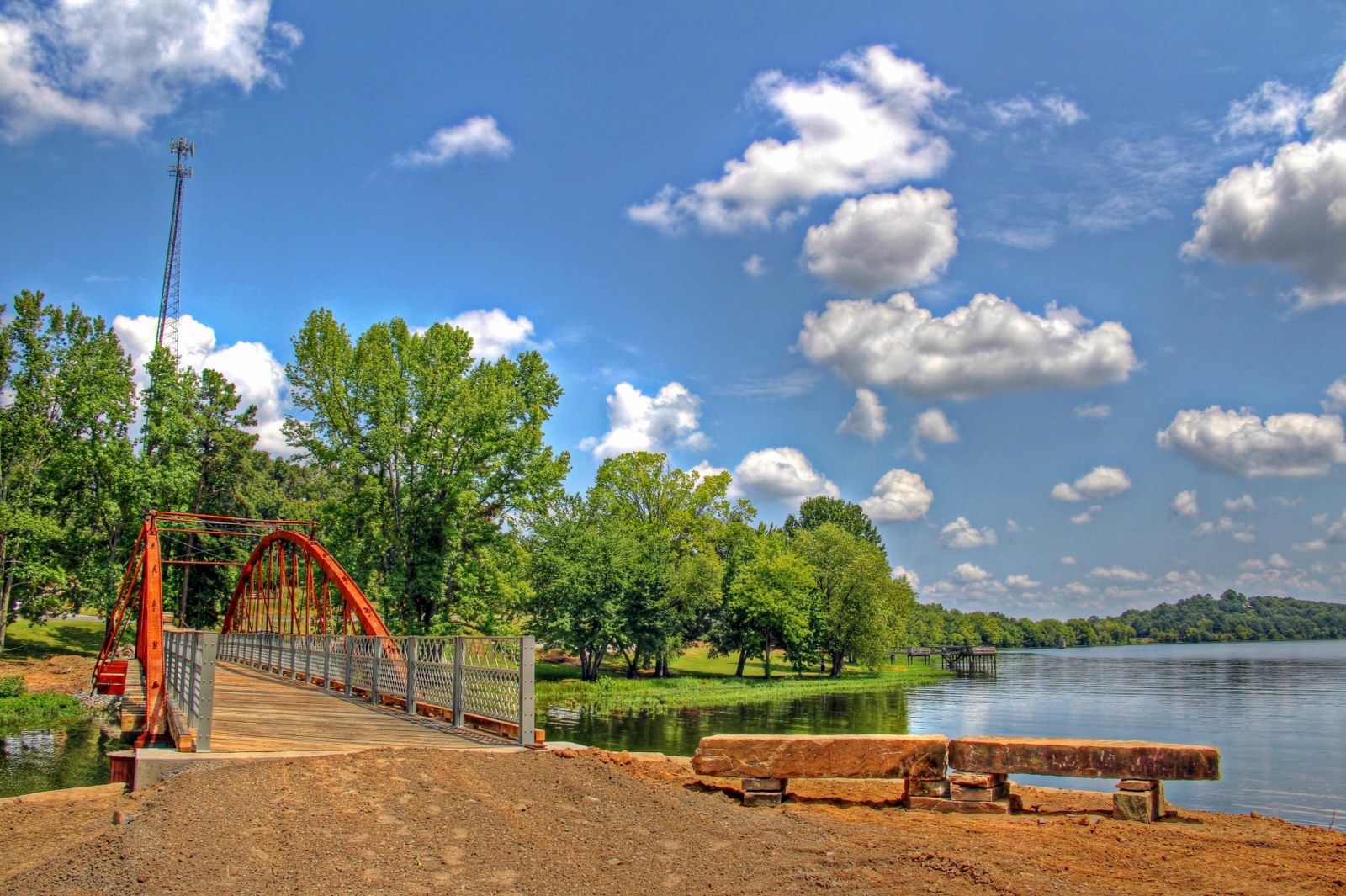 This hidden gem of Conway has a little bit of everything you could possibly ask for! On a beautiful sunny day this spot has something for everyone to do. Want to have a wonderful picnic overlooking the water? Want to play a round of disc golf with 18 holes? Do you enjoy hammocking somewhere with a nice cool breeze? Do your dogs love to run around and jump into water after they get tired of playing fetch? Is it a warm sunny day with high UV rays so you want to just lay out in the sun and get your tan on? Beaverfork Lake has all of these and many more! There is an available beach volleyball court for anyone who enjoys sports. If you enjoy paddle boarding then bring it to the lake and get right to it! It is so easy to spend an entire day at Beaverfork Lake with all there is to offer, but everyone will need food. Don't worry, there are outdoor grills all over the place so you can enjoy a nice cooked meal right there on the lake! This place contains everything and it is the most perfect way to enjoy some time outside soaking in some sunlight.
Looking for a beautiful place to watch the sunset? Cadron Settlement Park is the place to go! This park is located just on the outskirts of Conway and is the perfect place for a quick hike or catching a beautiful sunset. It has West facing rock cliffs that overlook the Arkansas River providing a perfect view of the sunset with parking just near the cliffs. There are also biking and short hiking trails throughout the park. There is also a boat ramp for those interested in boating the Arkansas River. The rocks in this park are famous for the graffiti art all over all the rocks. You could spend hours looking at all the artwork and words written on many of the rocks. At the very top near the parking sight is a wooden pavilion with lots of seating and a couple of charcoal grills if you want to have a nice cookout with lunch or dinner with friends and family.
6.5 miles of 6ft wide pathed walking and biking trail that winds throughout Conway. Majority of the trail is tree lined and tucked back into the beauty of the state. The trail keeps a consistent elevation and will only have mild rolling hills at some points on the trail. It is perfect for your furry friends as well. Keep your eye out as you explore the trail as you will likely get to take in some small wildlife in its natural habitat. There is plenty of parking and access points throughout the trail to make it easy to start at any point on the trail.
Within an hour drive of Conway-
This state park is located just outside of Little Rock. The mountain provides a semi challenging climb up to the 1000-foot peak. There are two different sides of the mountain that you can hike up. The main side provides a moderately difficult hike up with most of it being on well-maintained trails. The challenging side consists of difficult climbing with potential use of your hands to assist in the hiking. Each of the trails up the mountain lead you to the same peak and beautiful views of the region below. The mountain is an isolated mountain with tons of flat land surrounding the area. That leads to immaculate views including views of the Arkansas River. While this is not the most challenging climb make sure you come prepared with ample amount of water along with comfortable outdoor clothing. This is a very popular place to go hike so there is plenty of parking along with traffic on the trails. The mountain provides a great place if you want to pack a lunch and eat it when you get to the top.
Petit Jean State Park is full of history along with hiking and views to take in. You can easily drive all throughout the park and take in the history of the settlers that initially called this place home. Upon arrival to the park, you can make your way to the visitor center to learn about all the trail heads along with where to see and take in all the history that comes with the park. The park sits high upon a mountains region with windy switchbacks taking you up as you drive into the park. Make sure to stop at the scenic overlooks because the views there will take your breath away and this is a great place for picture opportunities! These overlooks don't require much hiking or physical strain at all just a short walk and you get to soak in the beauty of nature. If you want to take in the beautiful waterfall hike, make sure you come prepared for an outdoor adventure and with plenty of water. This hike will end at a tall waterfall which you can go stand under to cool you down or just stay far away and take the view in.