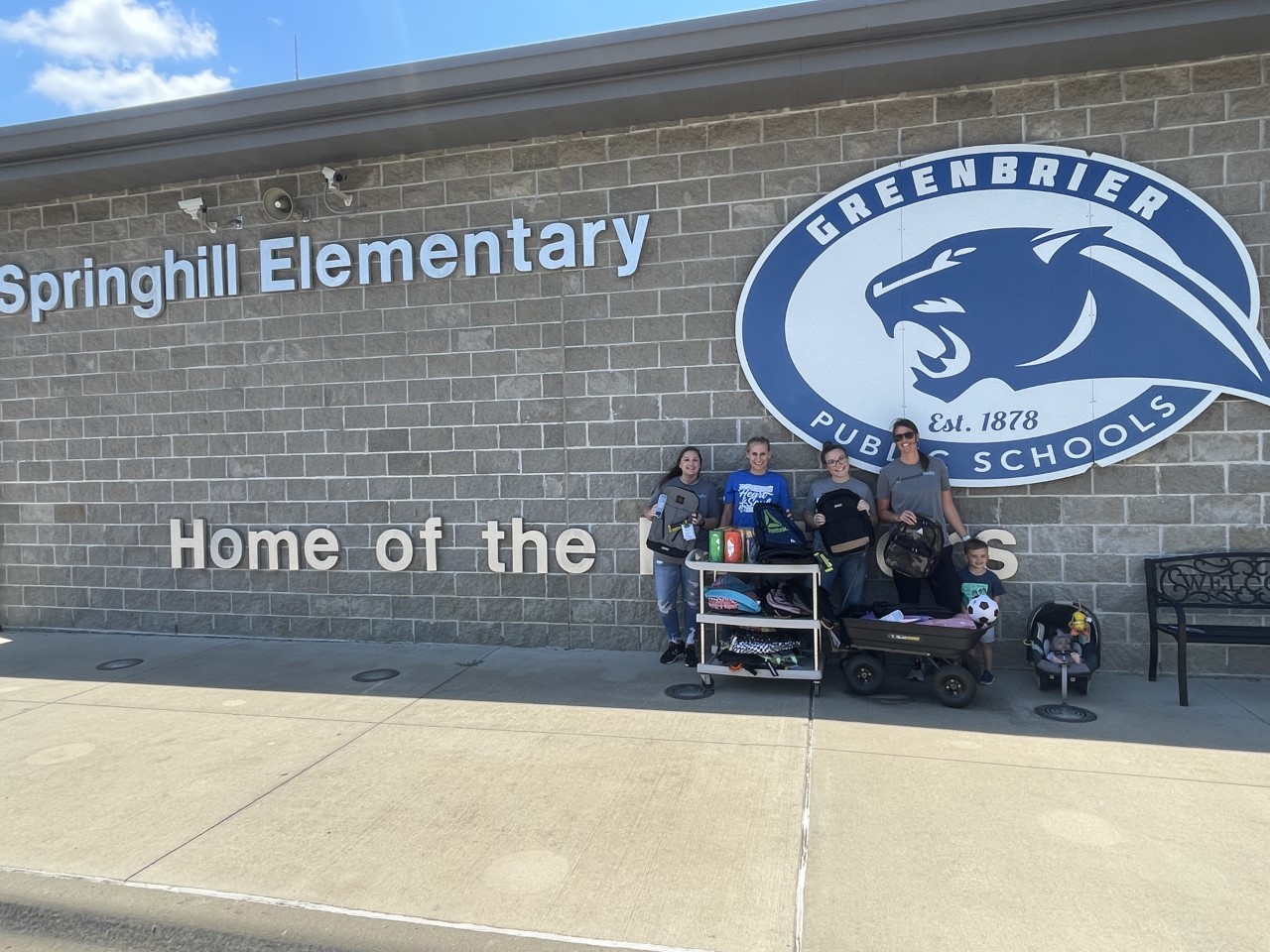 One thing I absolutely love about our small company is our heart.
Sure there are bigger companies in town. Bigger nationally known names, bigger agencies, bigger budgets, bigger everything. But I know without a doubt, we have a big heart to serve. When my husband and I started this company over six years ago, we had a vision. Not just a vision of a company, but a vision to give back. We wanted to give back in our community in whatever ways possible. Now that our company has grown with more agents, they carry the same heart to serve which is exactly what we have dreamed of. We say it all the time... Homeward is small but mighty!
At Homeward, each agent/broker chooses an area they want to help/give back to in some way each year. This summer, I chose my area to be teachers/students/schools. I am a former teacher and know first hand the struggle to pay out of pocket for so many items for your classroom. The little stipend that we did receive was often gone in the first few weeks of school for many teachers. I discussed with our Homeward family how I wanted to do a back to school supply drive for two area schools. They helped me run with it. In just a few short weeks, we gathered thousands of supplies for teachers and students. Local businesses stepped up. Our past clients who bought or sold homes with us stepped up. Friends and family stepped up. Honestly, it made me tear up.
We gathered everything and delivered it to Springhill Elementary in Greenbrier and Theodore Jones Elementary in Conway. Springhill received several backpacks, Lysol cleaning supplies and balls for the playground. The principal was super grateful for the donations. Theodore Jones received thousands of school supplies including crayons, markers, notebooks, etc. They principal and several teachers thanked us for setting this up for them. We covered several tables with supplies and they were speechless.
I realize Homeward Realty is just a real estate company. But it's so much more than that. It's about community. It's about serving. It's about giving back. It's about relationships.
I texted my dad that day and said, "When you need a pick me up, pick up others." How true is that? We drove home that day with full hearts. It had been a rough week in real estate and that made our week end on such a brighter note.
So maybe you are reading this and needed a positive story. Maybe you are reading this and you are inspired to give back too. Maybe you are reading this working at another real estate firm, looking for a new, smaller firm. Regardless the reason, just remember "We make a living by what we get, but we make a life by what we give." -Winston Churchill. I cannot wait to see where the next Homeward Cares project takes us.
Thanks to everyone who made our back to school drive a huge success! We appreciate every single donation and I know the teachers and students appreciate it even more.
Cheers! -Julie